LEADERSHIP
Senior Rabbi David Barsky
Before entering into full-time ministry, Dr. Barsky was a successful entrepreneur. Elected to Who's Who in U.S. Executives, he eventually became the President and CEO of one of the nation's largest hotel companies. He was also an advisor to the Congressional Caucus on Travel & Tourism. Rabbi David walked away from his business career to devote his life to serving Yeshua -- his Jewish Messiah. He holds a BA from Trinity International University, a MA in Biblical Studies from South Florida Bible College, and a D. Min. from South Florida Theological Seminary.
Dr. Barsky is the former Dean of the School of Jewish Studies at South Florida Bible College and Theological Seminary. Dr. Barsky's book, Judaism and the Church: Past, Present, and Future was made into a 13-week TV series His new book THE CURE is a "how to" treatise on activating God's healing.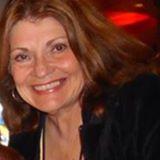 Senior Rebbetzin Jackie Sahley Barsky
Jackie Barsky has been active in ministry for over 35 years. A former Childrens Ministry Leader, Jackie now has a ministry to hurting, depressed and abused women.
She started her business career as an Administrate Assistant / Supervisior Special Assignments to Several Governors in her home state of West VA.
After moving to Florida She owned and operated a Health food store in Weston, FL. Jackie has two grown children and 2 grandchildren.
MINISTRY LEADERS
Rabbi Peter Gaines - Associate Rabbi
Elana Simms - Cantor & Dance Leader
David Iglasis - Praise. & Worship Leader
Sandra Geliga - Children's Ministry
Sharon Kolp - Live Broadcast