Calendar
No items are available at this time.
Announcements
ANNUAL PASSOVER SEDER
Presented by Beth Yeshua & First Baptist Church Ft Lauderdale
Thuraday March 29 , 6:30 PM
Downtown Event Center, 416 Northeast 1st Street, Fort Lauderdale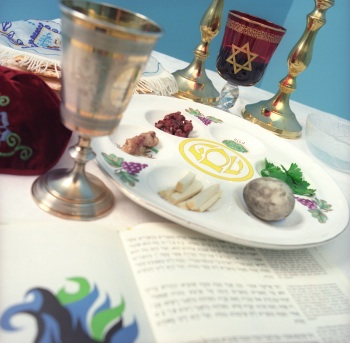 Passover is a feast for all believers Invite your friends and join us for this multi-sensory experience with Rabbi Peter Gaines. Held in the Downtown Event Center, this is an evening of celebration with a full dinner and live music.
This observance is designed as a worship experience and children under the age of 4 are not permitted. Parents are asked to use their discretion when purchasing tickets for children under the age of 12. Please note there are no children's ticket prices.
Tickets are $26 per person, plus a $2 per ticket service fee for credit card sales, and must be purchased in advance for this event; tickets will not be available at the event. Deadline to purchase tickets is March 25th. This event is expected to reach capacity.
Please use this link below to order tickets http://2018seder.echurchevents.com/step1
Meeting Times & Location
AT THE SYNAGOGUE:
Saturday 9:00 AM. Torah teaching & discussion with rabbi Peter Gaines
Saturday 10:30 AM - Shabbat Service
7493 W Sample Rd,
Coral Springs, FL 33065
__________________________________________________
AT THE RABBI'S HOME
Wednesday Evening - 7:30 PM Bible Study
Saturday Evening 6PM- Hebrew, Havdalah, & Havurah
981 SW 70 Ave, Plantation, FL 33317